When paying child support in South Carolina, the paying parent is more likely to pay consistently when the amount is based upon their income. Child support enforcement is handled by the Department of Child Support Services in South Carolina. Circumstances often change and paying the ordered amount can become difficult. This can lead to increased arrears and even penalties are applied, which can lead to incarceration for non-payment. However, by acting quickly and talking to the relevant authorities about your situation, the child support order might be modified to a more manageable amount. 
Here at Greenville Family Attorneys, we can help you seek the modification you need if you feel you're paying too much child support or your situation has changed. Contact us today at (864) 475-9393 or chat with us online for a free consultation. 
What is Child Support?
Child support is money the non-custodial parent pays to the custodial parent every month to cover the cost of raising their child or children. Child support payments not only cover essentials, such as food and clothing, but they also cover other expenses, such as medical care, childcare, entertainment, education fees, college expenses, transportation and travel, and more.
In the child support agreement, it's essential to define the expenses, this allows both parties to understand the reasoning behind the amount owed and what that money will cover. Also, the agreement should offer a way to deal with unexpected expenses, such as emergency surgery.
Who Is Entitled to a Child Support Modification?
There are three major changes in circumstances that warrant a child support order modification:
If the paying parent has an adopted or biological child living in the home who was born or adopted after the original child support order was made.
If the payor makes noticeably less income at their current job than when the original child support order was made. The CSS uses a standard formula to define the word "substantial." The formula is based on the latest child support worksheet, which results in the new child support amount being 20% more or less than the original amount. To determine your child support payments based on the guidelines, you need valid and current financial information. If you don't have this information, then you must make a modification request to document a lower income and increased difficulties in making payments on time. Note that the CSE only modifies child support if the amount that you should pay is 20% less than what you're paying currently.
If the paying parent has a medical injury or illness and can't work. However, you must have a written statement from a medical doctor, which describes your situation.
Also, the state courts may consider shared custody, any extraordinary expenses, and other orders in place.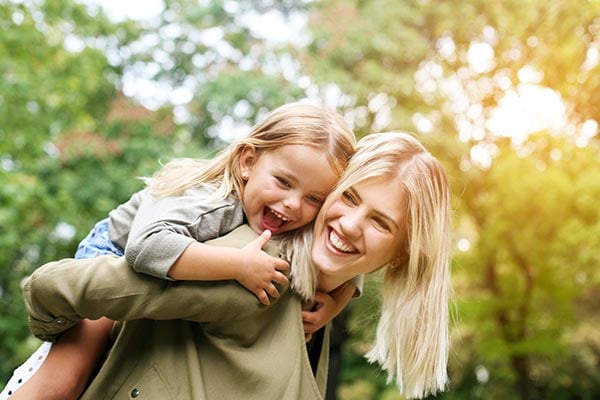 Who Handles Child Support Enforcement?
After a child support order has been established, it must be obeyed. If not, the custodial parent can ask their child support attorney, or the Department of Child Support Services (DCSS) for help. If the non-custodial parent cannot pay child support, they may be subject to any, or all the following enforcement tools:
Income deductions. The custodial parent, their lawyer, or DCSS can request a wage withholding order or income assignment. With an income deduction order, child support is deducted directly from the non-custodial parent's wages.
Federal Income Tax Intercepts. The state can intercept large tax refunds to cover late or missing child support payments.
License revocations or suspensions. A negligent parent's driver's license and/or professional license might be suspended until they pay child support.
Passport restrictions. If the paying parent can't pay child support, they may be prevented from renewing their passport and thus barred from leaving the country. 
Contempt of court. If the non-custodial parent fails to pay child support, this legal order may lead to fines or jail time. But the custodial parent or their child support attorney has to go to court to get this order.
What Can a Father Do to Gain Visitation Rights?
An unwed father may get visitation rights by filing a petition to the court. Often, this is a complex process, so it's crucial to seek help from an experienced child custody lawyer to make sure your visitation rights are pursued and preserved.
Your petition should state that you're the father of the child and that you're seeking visitation or custody of the child. Further, your petition must state that visitation is in the best interests of your child. 
After the father files the petition, he must serve the mother of the child. The mother then has time to respond to the petition, where she may make statements denying the paternity of the child or arguing it's not in the child's best interests to have visitation.
When deciding regarding children's visitations rights, family law judges consider what's best for the child. If the father can show that he has an existing relationship with the child and the child would be significantly affected if they lose this relationship, the father is likely to gain visitation.
If both parents agree on custody or visitation, they might be able to agree to their own plan. Most states allow parents to create parenting plans, which they must submit to the court for approval. These plans show when each parent will spend time with the child, how vacations will be handled, how school breaks will be handled, and whether each parent may care for the child if the other parent isn't available.
Whether the parents have a mutual agreement or the court decides, once the court is involved, it'll enter a final order in the case. If you're planning to pursue visitation rights, it's crucial to seek help from an experienced family law attorney. A family law lawyer can advise you on the rules that apply in your state and the step necessary to gain visitation.
Contact Greenville Family Attorneys Today For Help!
If you want to make sure you're receiving or paying the right amount of child support in South Carolina, contact our experienced child support attorneys today. We will analyze the financial situation of both parties and how much your child or children need to establish how much you should pay or receive. We can also help you modify your child support or gain visitation rights. Contact us today at (864) 475-9393 or chat with us online to schedule a free consultation.