Normally, when people get married the idea of divorce isn't what is on their mind. They want to have kids, build a home for their children, and focus on the future. However, most marriages do not end up being a happily ever after experience, people get divorced. Even though divorce rates are on a high most individuals have never had to deal with divorce and the idea of divorce scares them since they do not know what to do or where to start.
When you and your spouse decide on divorce you can decide on traditional litigation, mediation, or the collaborative divorce process. These are options that you can decide on when you are facing a divorce. If you want a peaceful settlement collaborative divorce and mediation are the best option for you.
However, there are times that even if you want a peaceful divorce your spouse just doesn't want to have a peaceful settlement. They already have their own lawyer to represent them and they are not willing to negotiate about anything. If this is the case you should be focused on how to find the best divorce lawyer. An experienced divorce lawyer will not only offer you legal representation. They will speak on your behalf to your spouse if you prefer that there be no communication and advice you where necessary.
If you have decided that you need to get legal services from a divorce attorney then you need to hire a good one. Let us help you make an informed decision.
Evaluate Whether You Need a Divorce Attorney
Through the internet, you will have access to plenty of resources and information useful to you when you are trying to get a divorce. Due to current technology, you can end your marriage online without the help of a divorce lawyer. You may not need the services of a divorce lawyer if you and your partner have been able to agree on major issues concerning your marriage such as the division of property, child support, parenting plan, and custody. If you have agreed on everything and you are not dealing with a complex divorce you do not need to appear before a family court judge or pay lawyer fees for your divorce petition to be granted.
Each state has its own rules and while there is a state where you will be able to file for divorce online and fill in the divorce paperwork in another state it will not be possible. In South Carolina, if you want to file for inexpensive divorce online you can do it. If you are going through an uncontested divorce this process will be suitable for you.
However, if it is a contested divorce you will need to appear in court. It is important to have a divorce lawyer review your legal agreement even if it involves separation of assets. When you sign the divorce papers changing the divorce decree can be challenging.
Carry Out Your Research on the Divorce Law Firm and Its Employees or Partners
When you are looking for a family lawyer make sure that you find one that is easy to work with. It is important to find a legal counsel who will be balk to maintain professionalism and that is knowledgeable about the process of divorce in South Carolina.
This is important because you do not want to hire a family law lawyer and spend thousands of dollars on them only to come to the conclusion that you will need another legal representative working on your case while on your path of divorce.  This can happen if you mistakenly picked a lawyer that is doesn't respond to your concerns or lacks the necessary expertise to work on your case.
For this reason, you should take your time researching the lawyers on your list before you make the final decision. Evaluate their professional record as well as their track record.
Reach out to the attorneys that you have shortlisted and have quick and short conversations with them about billing, filling timelines, or the divorce process. You will be able to establish the rapport that you will have with the potential divorce lawyer.
Take the feedback and the user reviews that they receive into consideration. You can look for the information on their website or other divorce forums online. The experience that other people have had with the firm's legal process will help you gain insight into who they are before you decide to invest your time and money in them.
Go Through Their Blog Posts
Blog posts have been ranked as the 5th most trusted information source online. When you are going through the website of the firm or the divorce lawyer, you can go through their legal blog posts. They are an incredible source of information. They are as well used to help the page rank on search engines and they help to attract traffic for the firm so they can get new leads. As a client SEO enables you to find an exceptional law firm. This is because search engines provide results based on specific keywords that are relevant to you. For example mediation divorce lawyers in Greenville, South Carolina.
Depending on the content that they publish on their website you will be able to pick out forms that have knowledge about local regulation, family law, as well as emerging issues. If while reading through their content you find yourself reassured about their knowledge about family law matters chances are you can trust them.
Choose No-Commitment and Free Consultations Online
Most lawyers will offer a free initial consultation. Most of the lawyers that offer free initial consultation use this as a marketing strategy and a technique to evaluate a case. As a client trying to find the best divorce attorney you should use the opportunity to learn more about the attorney and get legal advice.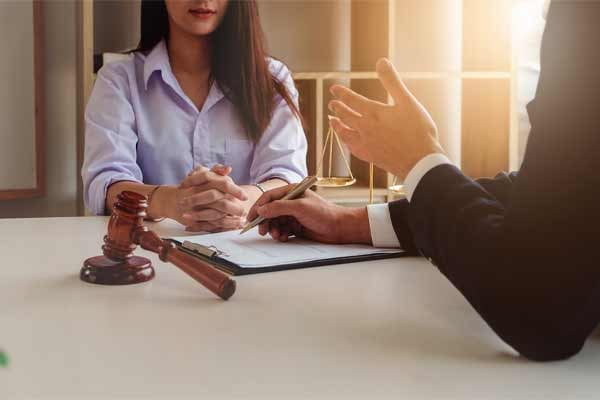 During the initial consultation, the divorce lawyer will let you know the options that you have without them going into a lot of details. For them to be able to do that you will have to explain your case and ask them to advise you on how they will go about approaching your case according to eth most important goals for you. It can be property division, child custody, and other issues.
Find out if they have experience dealing with a divorce settlement such as yours. You can inquire about the network of therapists or mediators
Be Observant and Notice the Red Flags
Sadly, while you are looking for an attorney most will tell you what you want to hear just so they can close the deal. Divorce can be a strenuous process and most of these attorneys will just take it as a business. When you are dealing with legal matters there are no guarantees and if an attorney is making guarantees on a favorable outcome you cannot trust them.
Be on the lookout for their behavior when you are having a one-on-one personal experience with them if they bad-mouth other potential attorneys and show no respect to them then it means that they will not accord you any respect either. If they are busy picking up a lot of calls during an initial consultation then it shows you that they will be too busy to attend to your concerns during your divorce proceedings if they take up your case.
Our tips can help you find a reliable divorce lawyer. For you to have an easier time when you are going through the process of divorce you should hire a divorce attorney. With a qualified and experienced attorney by your side, you will be able to go through a pain-free divorce.
When you find a family law attorney that you can trust do not hesitate to hire them.