Family law is one contentious, emotional, and ever-changing area of the law. For that reason, it is important for one to have an attorney that is ready and qualified to represent their interests. At our firm, we know the importance of listening to our clients and working with them to find a solution that is suitable to their circumstances.
Most of the time when people think of a Greer family law attorney the first thought that comes into mind is divorce. Divorce laws can be complex and you need a lawyer that interprets the law for you when you are facing family law issues.
When you are going through a divorce in South Carolina and the case is uncontested there are certain aspects of law that a person who is not knowledgeable may not be aware of. For this reason, speaking to a family law attorney that is experienced in family law will help you have a better understanding of the law.
At Greenville Family Attorneys we represent people that are dealing with a variety of family law issues. We deal with issues about child support, child custody, spousal support, issues to do with relocations, and shared parental planning. Our Greer family attorney's aim is to help you resolve your family matters without you facing any unnecessary costs. Even so, we are experienced as litigators and in the event that your case has to go to court, we will aggressively represent you so you can get a favorable outcome.
Types of Family Law Cases Our Firm Addresses
At Greenville family lawyers we solve a variety of complex family issues. We are a group of experienced family law attorneys that you would like to have by your side. We give our clients legal advice on the due process and work hard to make sure that the process is as smooth as possible. We want you to have the best resolutions by giving you competent legal representation.
Our law firms offer you a variety of law services. Here are some of the legal matters that we can help you with;
Child custody arrangement and visitation
Division of properties and debts
Divorce and legal separation
Child support
Spousal support or alimony cases
Arbitration
Mediation
Parental rights/parenting plan
When you are getting a divorce from your partner or when you want to set up an arrangement for child custody it is obvious for you to want everything to work in your favor. When you come to us we listen to you, answer your questions, give you the solutions to choose from, and their possible outcomes. We respect the wishes of our clients and we work toward the options that they have chosen so they have a positive outcome after a ruling is made. If there is a disagreement we fight for you so your voice is heard and so your right and the right of your children remain protected.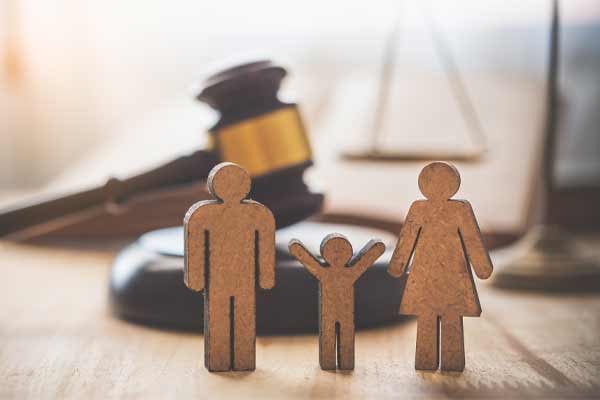 Do You Need to Hire a Greer Family Law Attorney for Your Divorce?
The divorce process can be long and rigorous when you are going to the courtrooms. However, while going through a divorce you do not have to go to court, you have the option of mediation. The mediation process is whereby both parties that are getting divorced agree to meet with one another and come up with a solution with the help of an independent mediator. Going through this process can help you to avoid court battles that can prove to be long and unpredictable.
For you to be able to get more information on the topic you should talk to an experienced family lawyer. Get more information on the process and the mediation services you can get.
Even though mediation works for some people it will not work for everyone. If both parties cannot come to an agreement the mediation process will not work. Also, the legal issues can be too contentious such that both of the parties involved are unable to work out their issues. When this is the case it is necessary for you to go to court for your divorce proceedings.
Our family and divorce lawyers are experienced in handling these kinds of cases. So you are able to protect your interests you need the help of a family lawyer that excels in this field. Divorce cases can take years or months and at times the case can be quickly resolved. You want to avoid spending a lot of time in family court.
Learn More: How to Find the Best Divorce Lawyer
How Long Will It Take to Finalize Divorce Proceedings in South Carolina?
When the divorce decree by the judge is signed and afterward filed by the Greer clerk of court that is when your divorce case is finalized. When your divorce case will be finalized will depend on the factors surrounding your case during the time of consultation. Some of the factors that will determine how long your case will take to be finalized are the grounds for the divorce, the documented evidence that you have to support your grounds for divorce, if all of the parties involved are in agreement and whether or not you know the home address of the defendant.
We are Committed to Helping You Solve Your Legal Problems
At Greenville Family Attorney we are committed to offering assistance to clients. Our legal service gives our clients our time and the personal attention that they need and deserve during this period. Our Greer family law attorneys are ready and always willing to help our clients and meet all their family law needs. 
Our legal practice has been in existence for years and as a private practice, we are committed to helping our clients find solutions that work for their various situations. We know that divorce, child support, child custody disputes, and property division can be quite contentious issues. We work for you and help you resolve your family law matters through arbitration or mediation depending on what works for you.
Book an appointment and talk to a Greer family attorney that cares!