Finding yourself in a situation that calls for legal representation is stressful. Whether you've decided to seek a divorce and need a family lawyer or you've experienced a bodily injury or have a civil litigation case, you need an experienced attorney to help you through the process and reach the outcome you desire. The experienced family attorneys at Greenville Family Law Attorneys have the skills and experience you need, regardless of family law issues at hand. Call our skilled Greenville County divorce attorney today at (864) 375-4848 to learn more.
At Greenville Family Attorneys, we provide trusted and compassionate representation for clients seeking a divorce, spousal support, parents' rights, child support, and more. Going through a divorce is a daunting process and it's even harder going through it alone. Let our skilled Mauldin SC family lawyers help you learn your legal rights and walk through the divorce process with you. We serve Mauldin SC and also serve Greer, Powdersville, Simpsonville, and Greenville. 
Types of Cases Our Family Law Lawyers Handle
The South Carolina Family Court comes in contact with more people than any other court system in the state. Our promise is simple: Aggressive representation and diligent service to help you secure what matters most….your family's future. When going through a family transition, nothing matters than your relationship with your children and your financial future. Unlike many law firms, we offer a no-cost initial consultation for Greenville family law cases. The Greenville Family Attorneys is a full-service family law litigation firm. Our Mauldin family law attorneys accept the following types of cases:
Divorce
Child Custody, Visitation, and Child Support
Separate Support and Maintenance
Marital Settlement Agreements
Alimony/Spousal Support
ModificationOrders of: Alimony, Custody, and Child Support
Property Division During a Divorce
Termination of Parental Rights
Relative and Step-Parent Adoption
Court Order Enforcement (Contempt)
Abuse and Neglect/DSS
Minor and Adult Name Change
Paternity
Annulment
Amendment of Birth Records
Common-Law Marriage
Father's Rights
Actions for Relocation
Parental alienation
Third-Party Custody
Grandparent Custody and Visitation
Related Content: How to Find the Best child Custody Lawyer
Why Do I Need a Family Law Lawyer?
Family attorneys can come in handy in many situations. They can help you manage your family affairs as per the law, document all the documents required, and represent your case in court. In addition to that, by hiring a family attorney you ensure that you always have someone to turn to if you and your family are going through legal matters.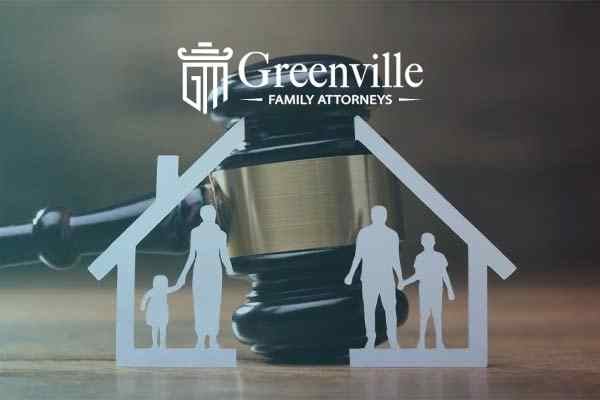 Whether you're facing a divorce case, child custody case, or property division case, a family law lawyer knows exactly what you're entitled to. They can examine the situation, and they'll know exactly what you may face in court. They can prepare you for the case, challenge false allegations or evidence on your behalf as well.
Along with that, skilled attorneys know how to present relevant facts in front of the family court judge in an organized fashion and in a way that explains why you should get a favorable outcome. This manner of argument in a family law court is the most persuasive and can drive decisions in your favor.
Legal battles involve a ton of procedures, including filing, drafting, documenting, and time barriers. In the USA, you'll find the laws are slightly different depending on the state or county, and you must follow the proper procedural standards. Experienced family lawyers know which legal documents will be required and how to present them in front of a family court judge. Also, they're familiar with the court proceedings. A skilled family attorney can make things easier for you while you're going through a legal battle.
Family attorneys possess the expertise and skills needed to represent your case in court. They're also qualified in this practice, which means they can support you when it comes to complicated legal cases. Many people don't understand the need of consulting with family lawyers whenever they're facing a legal issue. Rather they consult with friends and family and take legal advice from them.
Even if your family members and friends have gone through similar situations, you need to recognize that they don't know the facts of your case. They aren't qualified and might give vague advice which may result in an unfavorable outcome. 
Related Content: What to do Before Filing For Divorce in SC
Contact Our Seasoned Mauldin Family Attorneys Today for Legal Advice!
Whether you have a less complicated issue, a high-income complex divorce case, a difficult custody battle, or need an arbitrator or mediator to help you resolve a family law issue, our experienced family attorneys are available to help and guide you. Our Mauldin family lawyers are relentless, yet compassionate legal advocates.
At Greenville Family Attorneys, we pride ourselves on attention to detail and aggressive representation. We'll support you throughout the entire process. Rest assured that we'll advise you of your legal options at every step, ensure that you have the information you need to make educated decisions about your case. To schedule a no-cost initial consultation, contact our Mauldin legal team today at (864) 375-4848.