Divorce is a devastating experience. A divorce can hurt your financial future, and it likely involves complicated legal issues,  such as property division, alimony payments, child support payments, child custody arrangements, and evaluating the value of your marital assets. An experienced Upstate divorce lawyer can help you understand your rights during a divorce in South Carolina.
If you're considering a legal separation or divorce, the South Carolina divorce attorneys at the Greenville Family Attorneys are here to help you. Our seasoned divorce lawyers have decades of experience helping divorcing spouses in Greenville and throughout South Carolina get a favorable outcome and thus we have the expertise you're looking for to navigate successfully through this tough legal process. Our South Carolina divorce attorneys handle separation agreements, high net worth, and standard divorces, and we can help you navigate your divorce case. Call for a no-cost initial consultation and speak with an experienced divorce lawyer at Greenville Family Attorneys today at (864) 475-9393.
What Are the Grounds for Divorce in Greenville, South Carolina?
South Carolina has two primary types of divorce: at-fault and no-fault divorce. Grounds for an at-fault divorce may include physical cruelty, abandonment, adultery, and habitual drunkenness, which include alcohol and drug use. The grounds for no-fault divorces require both spouses to live separately for a time period of at least one year.
Related Content: Prenuptial Agreement Lawyer
In South Carolina, divorces take place in Family Court and family court judges have the jurisdiction over child custody and visitation rights, division of property, child support payments, and alimony. Whether you're starting an at-fault divorce proceeding, are receiving the divorce papers, or are starting a no-fault divorce process, it's crucial to have an experienced family law lawyer on your side to protect your legal rights and make sure you get a favorable outcome. 
What Factors are Considered in the Division of Marital Property in South Carolina?
To divide property during a divorce process, the judge must categorize any disputed property or item as marital property or separate property. Also, the court must evaluate the item's value, using the information provided by both you and your spouse. After valuing all property, the court will divide the property based on several factors, including each spouse's monetary and non-monetary contributions to the marital property.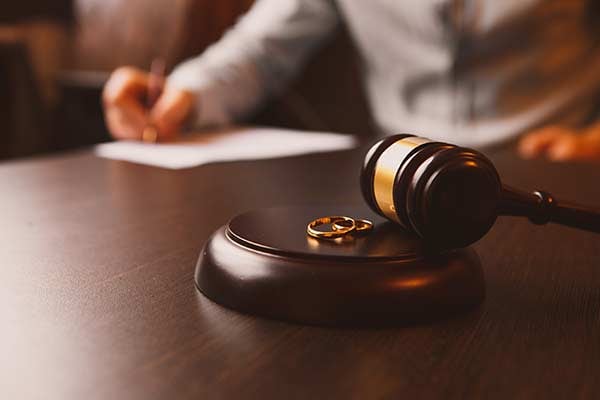 Under South Carolina's divorce laws, the family law court will look at the quality of these contributions instead of their mere existence. So the effort you put in and the time you spent remodeling the marital home won't count for much if you did a poor job. Also, a family court judge is more likely to give you the marital house if there are minor children of the marriage who stay with you most of the time.
Other factors include the health and ages of each party, the value of the non-marital property, the duration of your marriage, and any factor that could have affected the marital estate, as mentioned above. Additional factors account for each party's need for additional training or education, debts or liens on property, retirement benefits, any alimony payments due, and tax complications. The judge is free to put more weight on specific factors and may consider them again when determining alimony payments.
Is South Carolina an Alimony State?
When making an award for alimony and child support, the family law court must consider and give weight in such proportion as it deems appropriate to the following statutory factors:
The length of the marriage, the health, and the ages of the parties;
The level of education of each spouse, together with the need of each party for additional education or training to achieve that party's income potential;
The current and reasonably expected incomes of both spouses;
The current and future expenses and needs of both parties;
The nonmarital property and marital properties of the spouses, including the property awarded to each party in the marital settlement agreement;
Custody of minor children of the marriage, especially where circumstances render it necessary that the custodial parent not be required to seek employment outside the home, or where the employment limited;
Fault or marital misconduct of either or both spouses, whether used as a ground for divorce or separate maintenance decree, especially if the marital misconduct has affected the financial circumstances of the spouses, or contributed to the breakdown of the marriage when no evidence of personal conduct that's relevant and this subsection may be considered regarding if the misconduct took place after the entry of a permanent order of separate spousal maintenance, the formal signing of a written marital settlement agreement and after the entry of support or of a permanent order approving a division of assets or marital settlement agreement between the spouses;
The tax repercussions to each party because of the particular form of support awarded;
The existence and extent of any alimony or child support obligation from a previous marriage; and
Other statutory factors the family court considers relevant.
Learn More: How to Find the Best Divorce Lawyer
Can You Date While separated in Greenville, South Carolina? At What Point in the Divorce Process, Can You remarry?
Once a family court judge signs the final divorce action, you can start dating. While most people believe that after they're separated from their partner, they can start dating again. In Greenville, SC, there's no "legal separation". You're still married to your partner until a family law judge signs your divorce decree. Similarly, you're still married, so until you're divorced you can't marry another person because this is bigamy.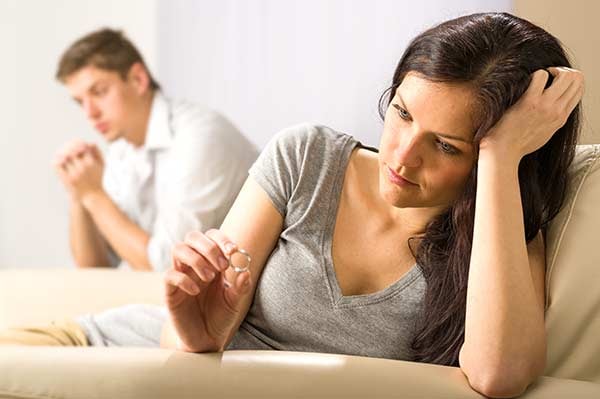 If you start "dating" while you're still married, your spouse can make an argument for adultery against you. This may work against you in terms of equitable division of marital assets. Further, if you're a candidate for alimony, even the perception that you're "dating" or having sexual relations with other people while you're still married may hinder you from receiving alimony.
How Do You Prove Fault for Divorce in Greenville?
Again, South Carolina recognizes fault-based grounds for divorce and South Carolina family law courts consider marital fault as one of many factors when considering the fair distribution of the marital estate and spousal maintenance.
Although the proof of marital fault is within the broad jurisdiction of the presiding judge in your divorce case, the following elements are crucial for proving the following fault-based grounds:
Adultery. To prove adultery, the burden lies with the party alleging adultery. You must prove that the adulterous spouse had an opportunity and an inclination to commit adultery. Thus, it's unnecessary to have evidence of adultery, such as videos or pictures of the adulterous party being caught on camera in the actual "act" of sexual relations. At least, you must prove that the cheating spouse had the opportunity to commit adultery. For instance, they were in a private place alone for "opportunity" and they were seen being affectionate towards each other; hugging, kissing, and holding hands for "inclination". Proving that the cheating spouse and their lover spent, for example, a night together in a hotel room is a good way to prove both elements.
Habitual drug use or drunkenness. To prove habitual drug use or drunkenness, again the burden is on the party alleging habitual drunkenness or drug use to prove that their partner's drug use or drinking caused the breakdown of the marriage.
Physical cruelty or domestic violence. To prove domestic violence, the burden is on the party alleging domestic violence or physical cruelty. Typically, the physical abuse must be physical and occur frequently. 
Contact Our Experienced Greenville Family Law Attorneys Today for Legal Advice!
The South Carolina family law lawyers at Greenville Family Attorneys recognize what's at stake and will do everything we can during the marital litigation to help you achieve an outcome that's in your best interest. To schedule a no-cost initial consultation, contact our Greenville family law firm today at (864) 475-9393 or contact us online to learn more about your rights during divorce in South Carolina.