If you and your spouse can't reconcile your differences and have agreed to end your marriage, you must hire a divorce attorney. Although the divorce process may seem stressful at first, with the help of a competent Greenville divorce lawyer, it can be manageable, especially if you and your spouse are willing and amicable.
At Greenville Family Attorneys, our skilled attorneys are ready to help you resolve the issues associated with your divorce. It's this dedication that made us offer concierge-level legal services to tailor our services to our clients' unique needs and interests. Call us today at (864) 475-9393, or chat with us online for help with your divorce.
What Is an Uncontested Divorce in Greenville, SC?
In Greenville, South Carolina, there are five grounds for a divorce. Four grounds are fault-based, and they include adultery, physical violence, desertion, and alcohol and drug use. The fifth ground for divorce is a no-fault ground. In a no-fault divorce, you don't have to prove any fault or marital misconduct committed by your spouse. The only condition for an uncontested or no-fault divorce is that you and your spouse must have lived separately for one year or more. In uncontested divorces, couples can file for and get divorced without making court appearances. 
What are the Requirements for an Uncontested Divorce?
In South Carolina, either spouse must be a state resident for at least one year to file for an uncontested divorce. If both spouses live outside South Carolina, the residency requirement is that each party must have lived in the state for at least three months.
Further, if you're filing on a no-fault ground, you and your spouse must have lived separate and apart without cohabitation for at least one year before initiating the divorce process. Separate and apart simply means that you're no longer living in the same household under the same roof–not even for one night during the one-year separation period.
You can file for an uncontested divorce without an attorney if you meet the following requirements:
You and your spouse are legally married, that is you have a marriage certificate, and this isn't a common marriage;
Neither you nor your spouse is in a mental institution;
Neither you nor your spouse has been found incompetent by a judge; and
Neither you nor your spouse is currently deployed
An amicable or uncontested divorce seems like a great option, however, it rarely happens. Because there are usually disagreements between divorcing spouses, however, small. These disagreements need to be ironed out before the divorce process can proceed. Uncontested divorces work best where the couple was only married for a short time, there no children involved, and there is no marital property or debts to divide. Even in these scenarios, however, there might be issues unknown to the couple that may need to be addressed. Hiring an experienced Greenville family law attorney can reassure you that your rights and all issues will be addressed appropriately in an agreement.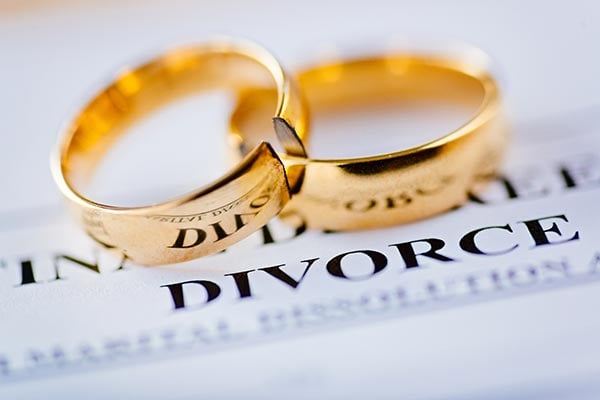 How Are Alimony and Custody Decided in an Uncontested Divorce in Greenville, South Carolina?
For Uncontested Divorce, the divorcing parties must agree on all the divorce issues, including alimony, child custody, child support, and property division. The spouses must make all decisions together, and this is how the divorce becomes uncontested. Sometimes, in no-fault divorces, if both spouses can't agree on some matters, then the court may consider fault grounds when deciding on alimony and child custody.
How Does Division of Property Work in Greenville, South Carolina?
In South Carolina, the family court splits marital property equitably when your divorce case is being decided. It's essential to note that equitable division doesn't mean equal distribution, not fair distribution. However, there might be some property that is considered non-marital, including the property you acquired before marriage, inheritance, or gifts.
When dividing marital property, South Carolina family courts consider the following factors:
The length of the marriage;
Ages of the spouses at the time of the marriage and at the time of the divorce;
The marital misconduct of either spouse, which affects economic circumstances or contributed to the end of the marriage;
Value of marital assets;
Each spouse's income and earning potential;
Each spouse's need for education or training to achieve their earning potential;
Accumulated retirement benefits;
Each spouse's non-marital property;
Tax consequences;
Spousal support;
Awarding the family house to the party who has physical custody of any children;
Each party's support obligations to a previous marriage;
Liens and/or encumbrances against the marital property; and
How Is an Uncontested Divorce Better than a Contested Divorce?
One of the major advantages of an uncontested divorce compared to a contested one is the high costs. It's less costly to get an uncontested divorce. This is because taking your divorce case to trial leads to higher attorney fees. Not going to trial is another advantage of an uncontested divorce. A lengthy trial can be emotionally and financially stressful. Also, in an uncontested divorce, disputes are kept to a minimum because both parties agree together. 
Finally, a contested divorce can make things ugly between you and your spouse. Thus, if you have children, it's essential to have an uncontested divorce to show your children you're a cooperative pair. 
Why Do You Need a Greenville Divorce Attorney for an Uncontested Divorce?
Most couples assume because they can agree on the issues to end their marriage, they don't need to hire a divorce lawyer. However, this is often a huge mistake because errors occur during the uncontested divorce process, causing delays and unexpected costs.
For example, South Carolina's family courts base all child custody arrangements on the child's best interests. There are factors that courts consider when deciding your child's best interests, and courts can reject child custody agreements that don't reflect this standard. An experienced divorce lawyer will review your proposed custody arrangements and advise you on how to tweak the arrangement to increase the chances of the court approving it. A divorce lawyer can also do the same regarding all relevant divorce issues, including child support, spousal support, and marital property division.
Further, it's essential to have your settlement agreement drafted by a competent attorney, so it meets the necessary requirements to be granted as part of your final divorce order. Having an experienced Greenville divorce attorney can help you save money and time in the long run, and it can protect your rights and interests.
Our Greenville Divorce Attorneys can Help with Your Divorce Case!
If you have questions regarding the divorce process and the legal requirements of an uncontested divorce in Greenville, South Carolina, call our experienced family law attorneys at Greenville Family Attorneys. If you need guidance and help with your divorce case, call us today at (864) 475-9393, or chat with us online for a free case review. Don't wait! Call us today!