If you're contemplating getting a divorce, you may have lots of questions. You may wonder whether getting a divorce is the right path for your family. The cost of hiring a divorce attorney is one of the primary questions many divorcing couples have on their mind. In this article, we will provide answers to frequently asked questions regarding the cost of hiring a divorce attorney and the cost of divorce in South Carolina.
How Much Does a Divorce Lawyer Cost?
On average, the cost of a divorce lawyer is approximately $250 an hour. However, some couples may pay as low as $175 to $200 an hour and others may pay as high as $300 to $325 an hour.
It's crucial to note that the cost of your divorce may substantially increase, especially if you and your spouse:
Are contesting the divorce
Can't agree on spousal support
Have many assets to divide
Some divorces are very contentious, resulting in lengthy litigation, which ultimately increases the cost. Other divorce cases start as contested, but the parties end up settling amicably. Family law courts have different fees across different counties, cities, and states, so your location can affect the cost of your divorce as well. 
What's the Average of a Divorce in South Carolina?
Apart from dividing assets and debts, and one spouse potentially paying child support and/or spousal maintenance, divorcing couples must consider the cost of the divorce process. Data from the Martindale-Nolo Research shows that getting a divorce in South Carolina costs between $4,000 and $28,000, and the average attorney fees are $10,000.
According to the same report, the average cost of an uncontested divorce in South Carolina is $12,600. If the couple has minor children, the cost jumps to $18,900. A divorce with spousal support issues averages around $17,400, whereas one with property division averages $17,700.
Your attorney fees include things such as costs of filing with the court, copying fees for sharing documents, compensation for time spent on your case, compensation for expert witnesses, and compensation for consultants, such as financial analysts, custody evaluators, and appraisers. 
How Do Family Courts Award Attorneys Fees in Greenville, South Carolina?
In South Carolina, family law judges consider four factors when awarding attorney's fees to one party:
Each party's ability to pay their fees.
The respective financial situation of each spouse.
The impact of the attorney fees on the standard of living for each party.
The beneficial outcome obtained by the attorney.
Because of the first three economic factors, if one party earns a six-figure income, and the other party quits their job to raise children, then the breadwinner risks paying the other party's fees. 
However, there's no clear rule, and family law courts decide whether to award attorney's fees on a case-by-case basis. Also, just because one spouse is the breadwinner; this doesn't mean that the person will pay all the attorney fees in every case. If the couple owns significant marital assets, then the court may decide that the homemaker must pay their fees from those assets.
The fourth factor makes the court look at the outcome of the divorce case when deciding whether to make an award. For example, if a husband is claiming his wife cheated on him and shouldn't receive spousal support, he may incur significant lawyer's fees trying to prove adultery at trial. If the court feels the husband doesn't meet his burden of proof, then the court may not award the husband any of his legal fees.
Although "Marital fault" isn't a factor in the South Carolina case-laws, family courts are more likely to award legal fees against a spouse whose misconduct led to the dissolution of the marriage and are less likely to award legal fees to a spouse whose conduct had nothing to do with the breakdown of the marriage.
In most cases, when a party is facing contempt of court, a family court judge is more likely to award fees to the party in contempt. 
How Does Family Courts Determine How Much Attorney Fees Should be Awarded?
If a family court judge awards legal fees, they must also determine what's a "reasonable fee." Illinois laws provide factors for courts to consider, including:
The extent, difficulty, and nature of the divorce case.
The time an attorney devoted to the case.
The professional standing of the divorce attorney.
The contingency of compensation.
Beneficial results obtained by the divorce lawyer; and
Customary attorney fees for similar cases
Often, family court judges review the complexity of the divorce case, determine how much money spent on the attorney was necessary and whether the lawyer's experience and skills warrant the hourly rate they're charging. Attorneys charge hourly rates in domestic law cases for two primary reasons:
It's unpredictable how much time they'll spend on a case l; divorce attorneys rarely charge flat fees, and 
The law prohibits attorneys from charging contingency fees in such cases except for a collection of past payments due to alimony or child support.
Family court judges have a fair discretion on whether to award legal fees and how much they can award.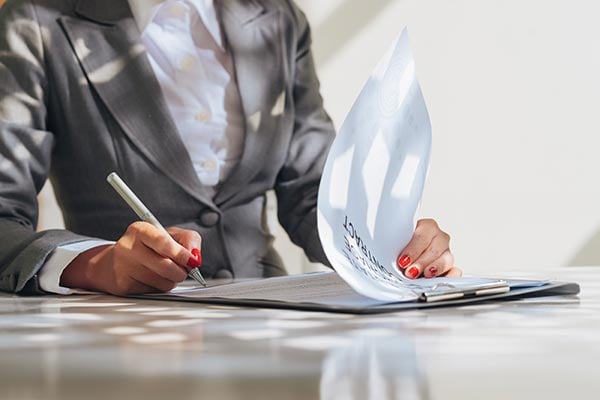 How to Hire A South Carolina Divorce Attorney that is Right for Your Case?
Hiring a divorce attorney is a critical decision, so think carefully when selecting an attorney who will represent you. Review each potential candidate's credentials and speak with your lawyer directly. The following criteria can help you evaluate lawyers and their qualifications:
Check how long the attorney has been practicing family law in South Carolina.
Check if the lawyer has firsthand experience with divorce cases similar to your case.
Inquire about the attorney fees and the expected costs associated with your case
Ask each attorney how they intend to resolve your family law case and get a successful outcome.
Ask each potential candidate to explain the advantages and disadvantages of the various outcomes available to you.
Ask for a timeline for the expected resolution of your case.
Inquire about the resources they have access to. Does their law firm include paralegals and support staff? What is their technological expertise? Do they have access to experts in the fields, such as mediation, financial planning, taxes, parenting investigation, bankruptcy, and real estate in South Carolina?
Inquire if they're ready to go to court hearings or trial on your behalf when necessary. Do they have litigation, mediation, and trial experience in South Carolina?
Does the lawyer have a clear and understandable communication style? Do they take time to explain legal issues to you before moving on?
Does the family law lawyer look, speak, and act professionally, intelligently, and courteously?
Finally, look for a divorce attorney who is professional and who is empathetic to your situation, your family, and the challenges you're going through.
What are the Grounds for Divorce in Greenville, South Carolina?
South Carolina family courts recognize no-fault and fault-based grounds for divorce. However, to qualify for a no-fault divorce, you and your spouse must have lived separate and apart without cohabitation for at least one year.
For a fault-based divorce, South Carolina law recognizes adultery, physical cruelty, habitual drunkenness or drug use, and desertion as grounds for divorce. However, it's essential to note that desertion is rarely a ground for divorce because both parties must have lived separate and apart without cohabitation, which is also a requirement for a no-fault one-year continuous separation divorce.
A divorcing couple can get a divorce three months after the date of filing if a fault-based ground exists and the burden of proof shows that the fault-based ground exists.
Also, a divorcing couple may get a divorce three months after the date of filing if ALL issues in the divorce case have been resolved on a final basis. It's crucial to note that divorce lawyers don't have control over the court docket schedules.
Contact Greenville Family Attorneys Today!
Often, divorce is one of the most challenging and devastating experiences you can ever go through. Greenville Family Attorneys law firm, South Carolina's largest family law firm, is committed to making the divorce process easier for you and your family. Our Greenville family law attorneys focus on divorce, child custody, child support, prenuptial agreements, and order modifications issues. Our team of experienced South Carolina divorce attorneys will work to deliver the best results possible for your family law case. 
To schedule a free consultation, call us today at (864) 475-9393, or chat with us online to find out how we can help.